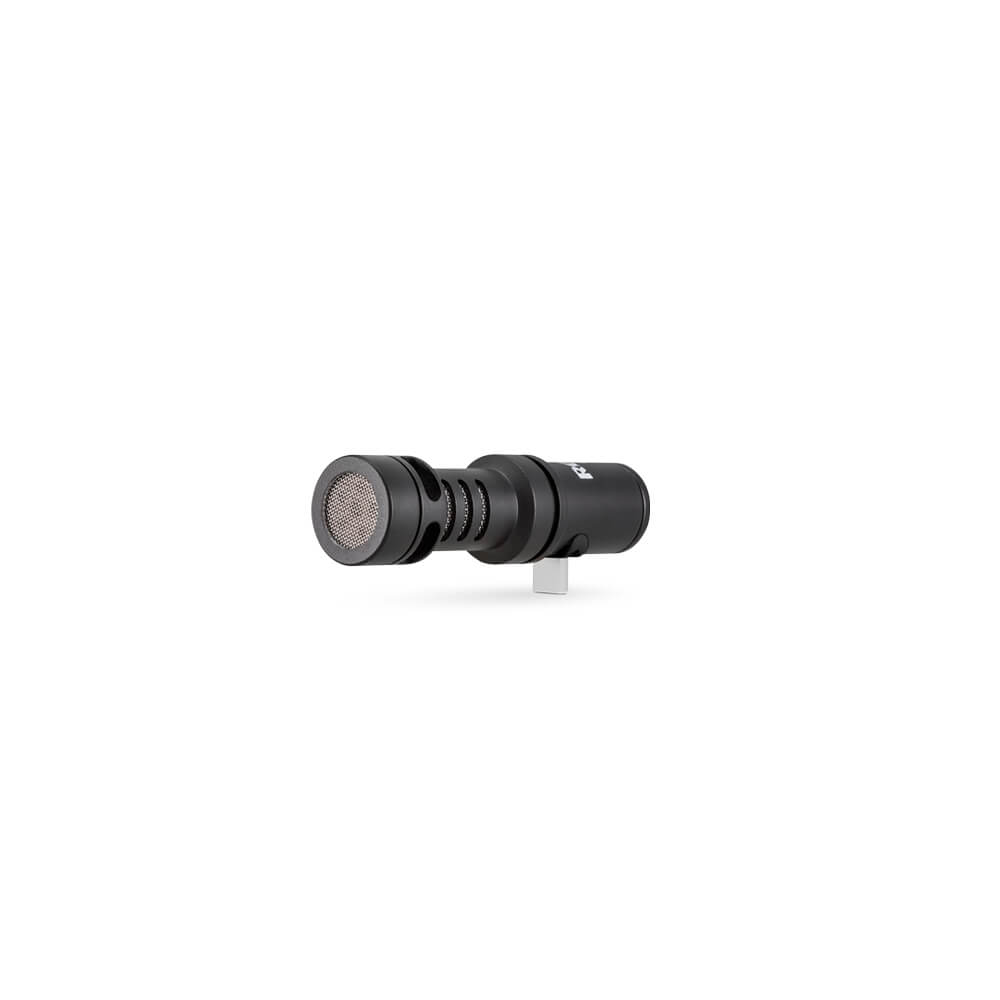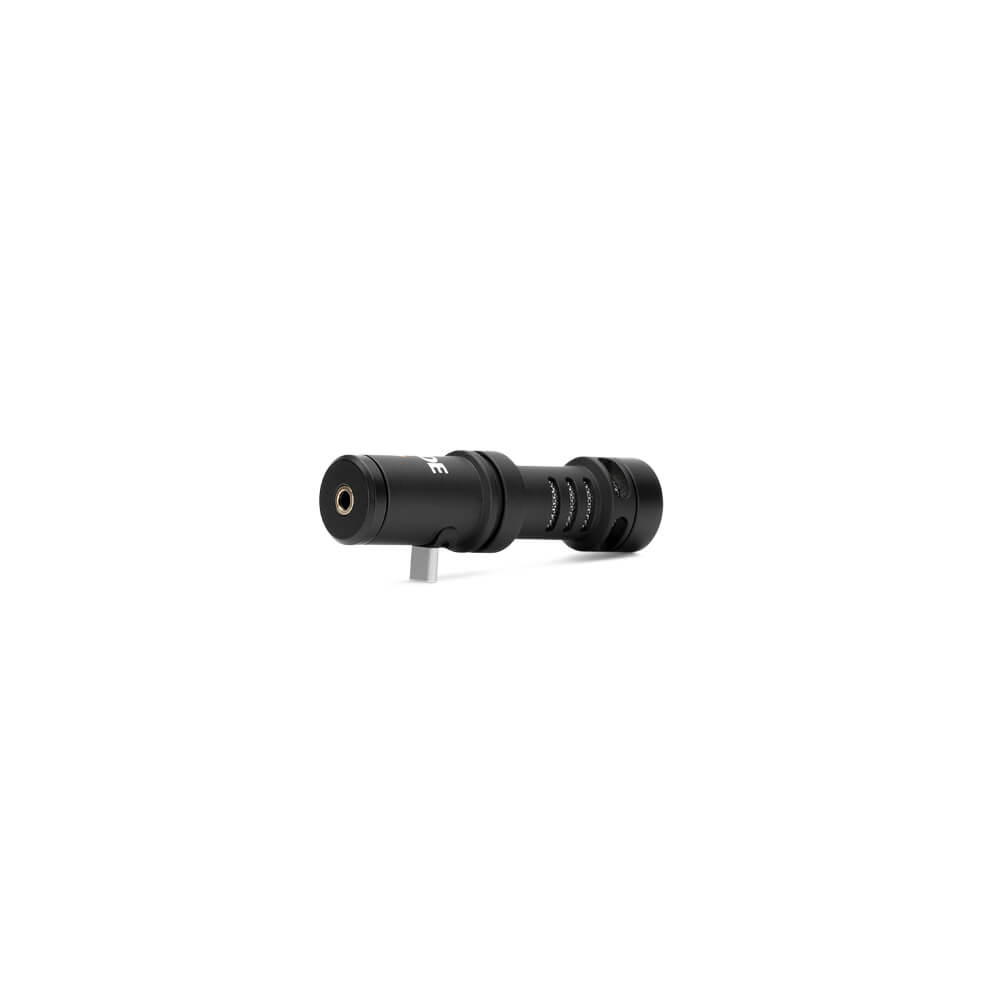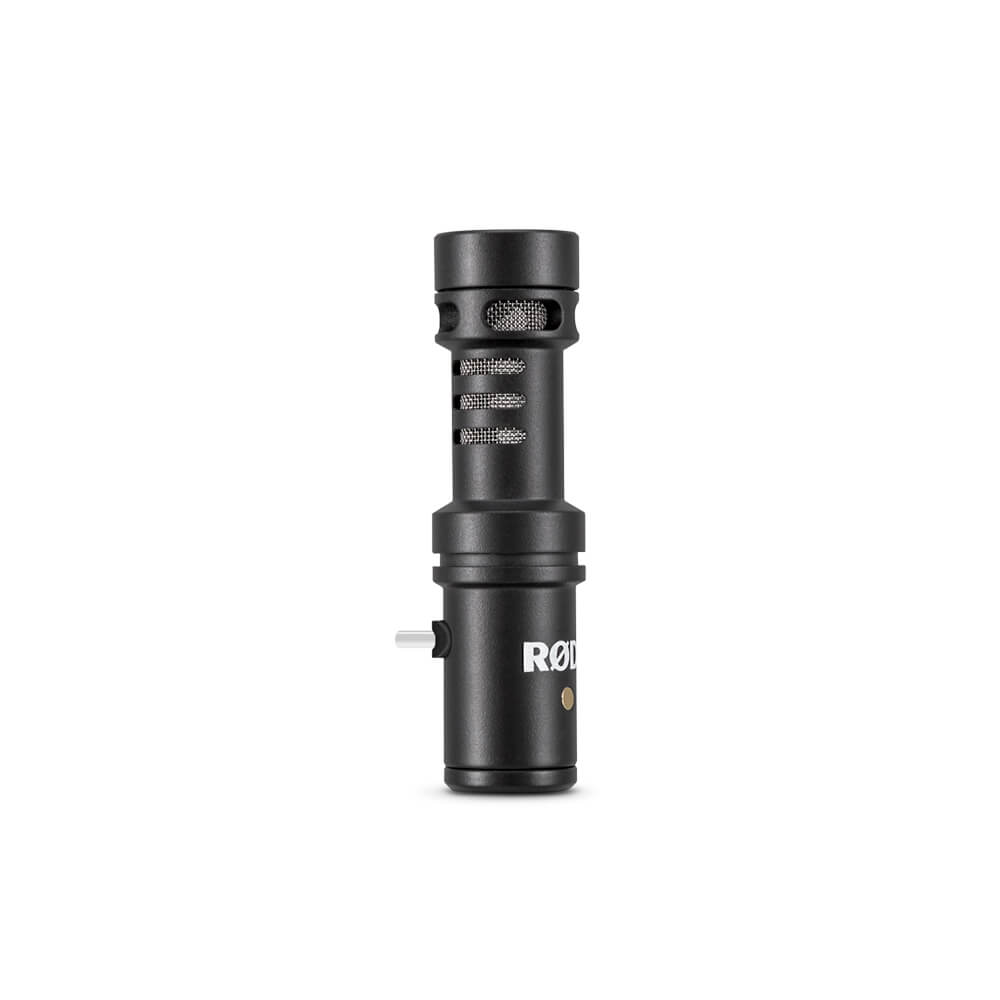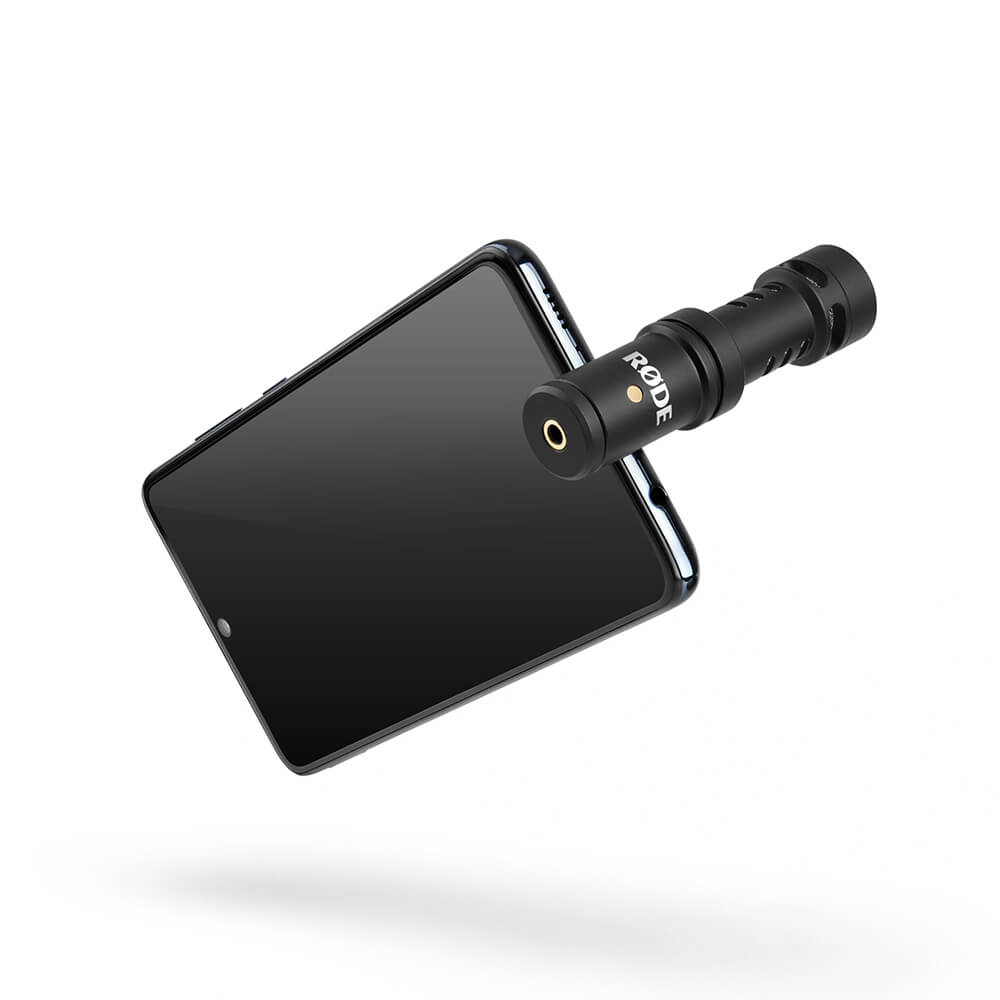 VideoMic Me-C
用于 USB-C 移动设备的定向话筒
VideoMic Me-C 是一款适用于 USB-C 移动设备的高品质话筒,旨在为您拍摄视频时提供出色的音效。话筒的指向性可以减少周围的噪音,从而完全专注于您的拍摄内容,确保您的视频听起来清晰明了。3.5 毫米插孔可提供耳机输出,用于音频监听和播放。

VideoMic Me-C 配有一个话筒夹,以确保话筒的固定牢靠,以及一个毛绒防风罩,以便在户外和恶劣天气条件下拍摄。
VideoMic Me-C 兼容大多数带有 USB-C 输入,并运行最新的操作系统(Android OS 10/iOS 11 或更高版本)的移动设备。

Key Features:
专为带有 USB-C 输入的移动设备而设计(包括 Android 和 iOS 设备)
3.5 毫米耳机输出插孔
含毛绒防风罩
直接监听
可与 RØDE Reporter App、Camera 和其它录制应用程序无缝衔接

RØDE Reporter App
RØDE Reporter is a recording companion app that allows you to easily record and publish professional-sounding audio from your mobile device. It is free to download on the Apple App Store or via Google Play.
Easy Audio Monitoring
Monitor your audio in real-time with a waveform display so you can easily monitor your levels and make sure they're not peaking while recording with the VideoMic Me-C.
Flexibility for your Recordings
RØDE Reporter allows you to switch between standard (uncompressed) recording mode or compressed recording mode. In compressed mode, there is also the option to enable variable bitrate recording (128, 256, 320Kbps) so you can choose the output that works best for you.
Update your Firmware
RØDE Reporter also allows you to update the firmware on your VideoMic Me-C. If you are experiencing problems or poor sound quality from your VideoMic Me-C then updating the firmware usually resolves the issue – so be sure to check you have the latest firmware installed. Learn more about this here.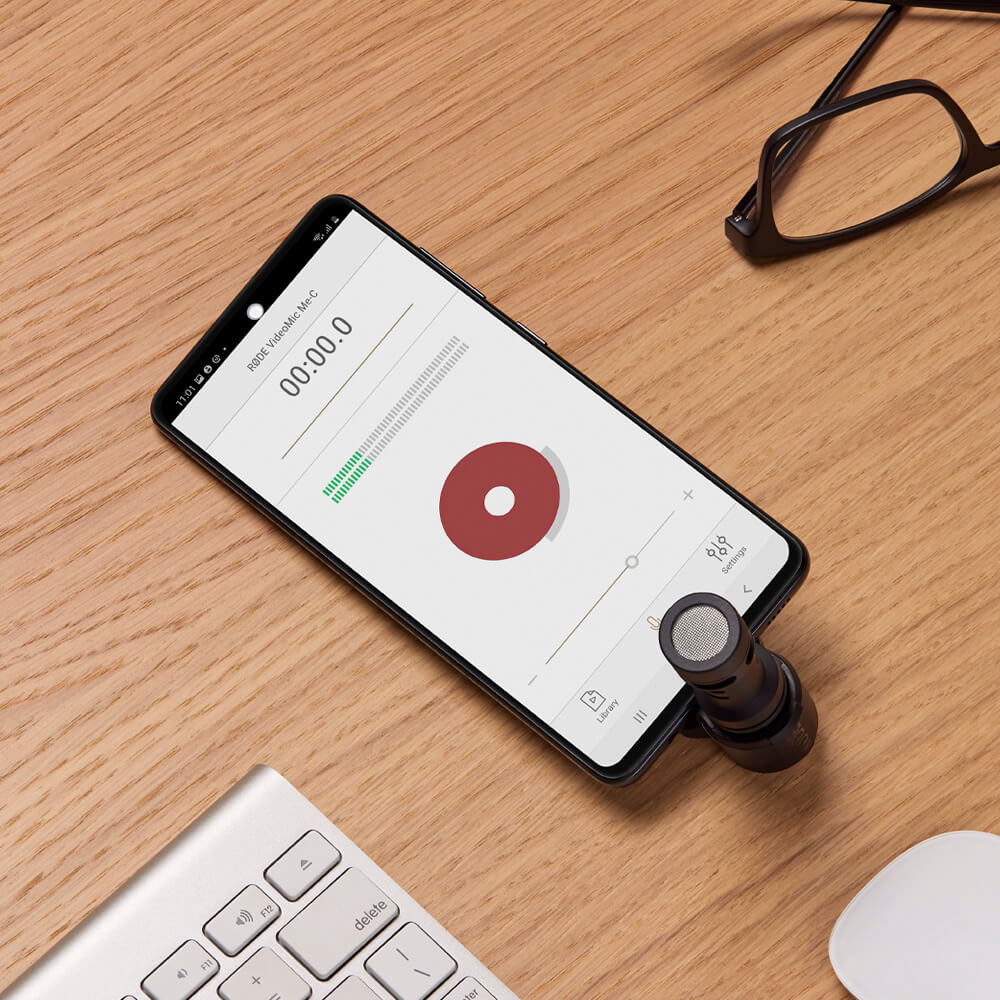 Product Specs
Acoustic & Electrical Specifications
Acoustic Principle
Pressure gradient electret condenser
---
---
Frequency Range
20Hz - 20kHz
---
Equivalent Noise
19.5 dBA SPL
---
Maximum SPL
115 dB SPL (1 kHz @ 1m)
---
Power Requirements
Bus powered USB device 5VDC-100mA
---
Analog Outputs
3.5mm headphone
---
Device Connectivity
USB Type-C
---
Simultaneous I/O
1 in, 2 out
---
---
Signal-to-Noise Ratio
74.5 dB
---
Sample Rates
44.1 and 48 kHz
---
---
---
Android Requirements
Android OS 10 or higher
---
Mechanical Specifications
---
---
---
Dimensions (mm)
73.5 x 25.4 x 20.1
---
Box Contains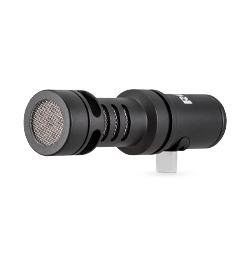 1 x VideoMic Me-C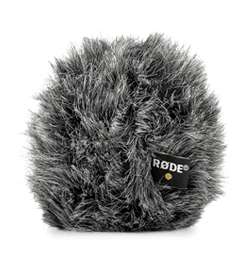 1 x WS9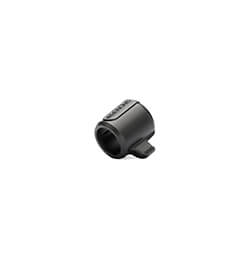 1 x Mic Clip
×